What we do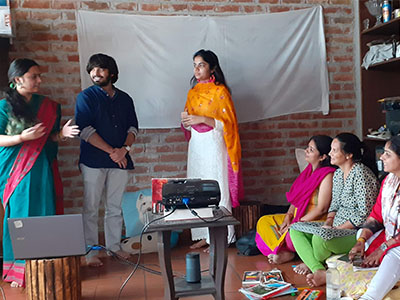 Create Safe Spaces
Our experience showed us that post their tenure with Nayi Disha, there were cases of school drop outs. We did an in depth research and concluded that some of the reasons for this were; sexual harassment, corporal punishment, child abuse. We took it upon ourselves to help the students and the community to whatever extent possible to resolve this issue. We developed a program called CREATE SAFE SPACES, with an objective of teaching the children their Rights: To teach them to voice their concerns. Educate them regarding child abuse, sexual harassment and how to address their problems to different forums. The program includes workshops both for the children and parents. These workshops were conducted for teachers of other schools as well, to help them spread awareness and deal with these issues.
Youth Volunteer Division
Nayi Disha has students from schools in Gurugram and across NCR, who volunteer their time running various projects for the children and the extended community.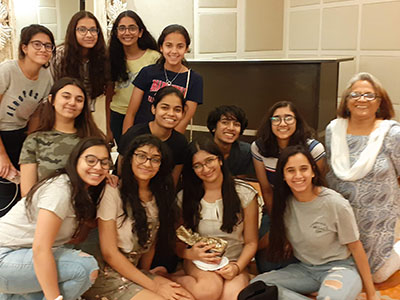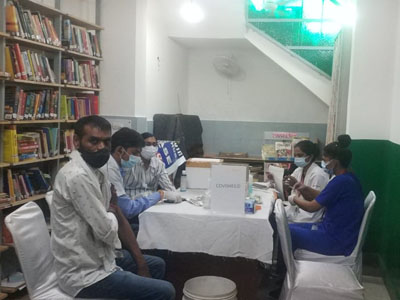 Community Service During the Pandemic
NAYI DISHA generated funds through various donors and distributed meals, dry rations, clothes, soaps, hand wash, sanitary napkins, to the residents of the Bastis who lost their jobs and needed support. We provided for them till they were able to get back to their jobs and earn for themselves.
Empowering Community Women to Self Sustain
Nayi Disha has also been engaged with women in Jharsa Gaon, who have supported us in our anti-plastic projects, to stitch cloth bags, supplied to users/schools across Gurgaon. They have also stitched masks during the pandemic.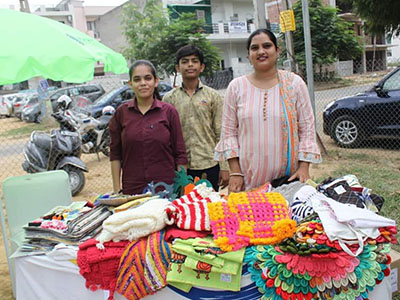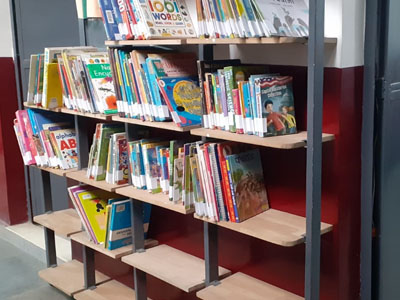 Nayi Disha Library
To encourage all children to read, the NAYI DISHA library is open to all children of the community. We are grateful to SIMPLY HR for sponsoring the Library to ensure that all children learn and enjoy reading.
Computer Lab
Nayi Disha would like to encourage computer literacy, and we have set up a fully operational computer lab in Harijan Colony.  A second computer lab in currently being set up in Indira Colony. Thanks to AMBIENCE INTERIORS PVT LTD.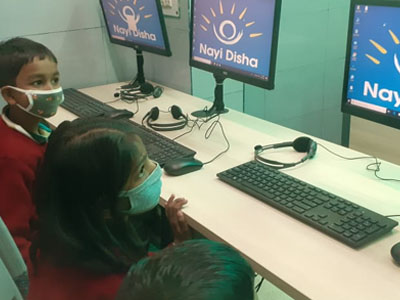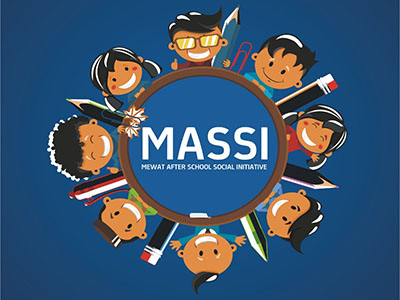 After School Learning Centers
We have developed a program and are running online After School Learning Centers for middle school children currently studying in Government Schools in MEWAT, to help enhance their life chances for better socio-economic development. This program is sponsored until March 31, 2022. Thereafter, we will be looking for sponsors to continue serving these children as they are benefitting immensely by this intervention.
NIOS (National Institute of Open School)
To enable students who are overage for admission to mainstream schools, we have helped them secure admission for NIOS, to study and obtain class X and XII certificate. This will enable them to enroll for vocational skill classes post their NIOS examinations. We also propose to start NIOS study centers in Nayi Disha schools, if we are able to affiliate ourselves to an Accredited Institution. We are working on the modalities for the same.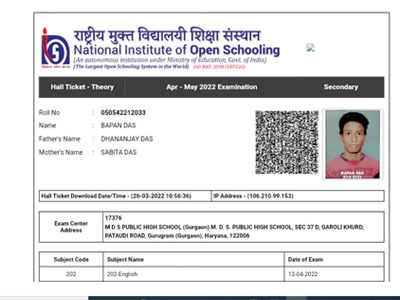 LOCATION
Harijan Colony, Opposite Bharat Petroleum Petrol Pump,
Sector 43, DLF Phase 5,
Gurgaon, Haryana – 122004
Indira Colony (2), Ardee City,
Sector 52,
Gurgaon, Haryana – 122004