"Education is the most powerful weapon which you can use to change the world."
– Nelson Mandela
On March 19th 2014, Nayi Disha, a school for children from the marginalized communities, first opened its doors to 35 little students. Its location is in the Harijan Colony in DLF Phase V,Gurgaon. Most of these children live in bastis, born to parents who work as domestic helps, security guards, fruit and vegetable vendors, etc. A majority of them have had no prior education. In December 2018 we started a second school in Indira Colony 2, Ardee City, Gurugram.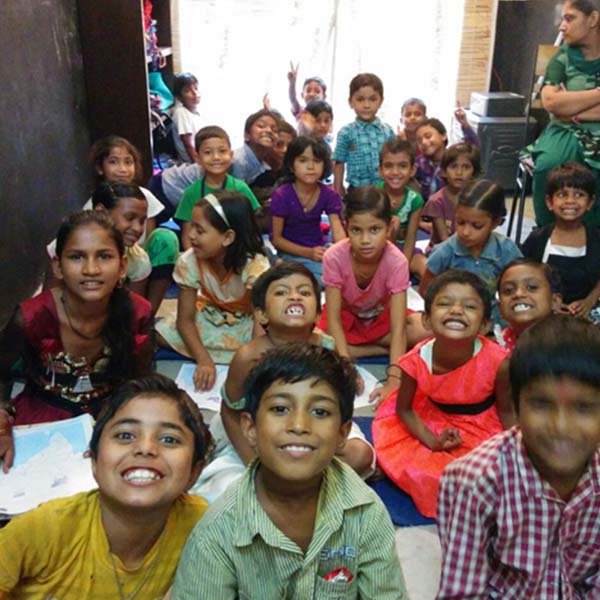 Since its inception, the purpose of Nayi Disha has been to prepare children for admission to regular schools. They are taught all subjects and the syllabus followed for classes KG to 5 is that of NCERT. Every month, we conduct class tests to assess our students.
Apart from education, we also lay emphasis on the importance of extra curricular activities such as Art and Craft, Physical Education, and teach Computer skills. We also organise field trips for our students. m
Besides basic education, we have volunteers visiting the school for storytelling, yoga, art and craft. We also have routine visits from doctors, who talk to students about health and hygiene, and conduct medical checkups for all community residents.
We hold an orientation for the parents at the start of the school session, and Parent Teacher Meetings are held on the last Saturday of every month. We engage with parents on a regular basis to hold them responsible for their child's attendance and well-being.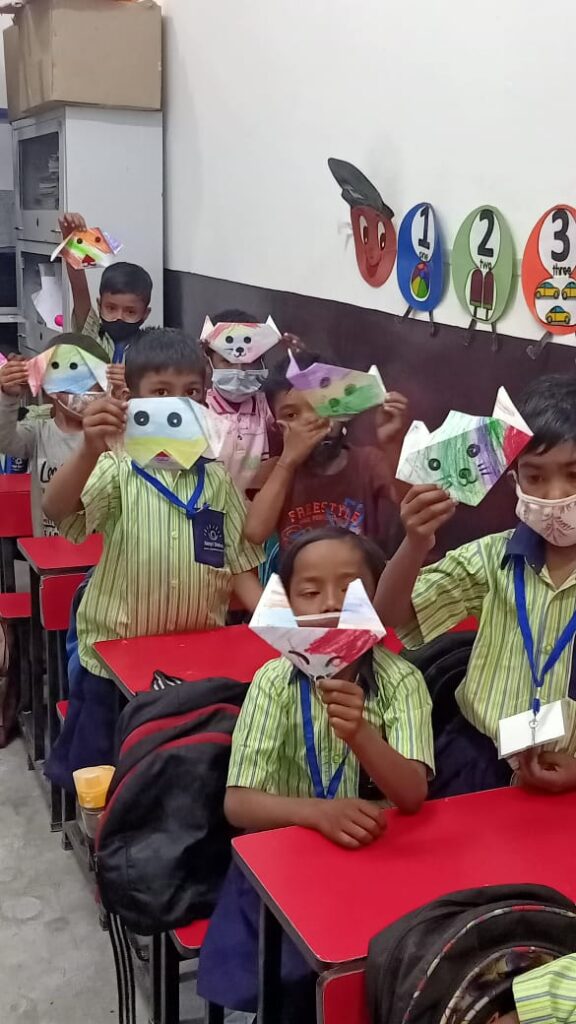 To a great extent the purpose of Nayi Disha is being achieved. Of the 800+ children who have registered with us so far, 180 have been successfully admitted to other NGO primary schools and Delhi Public School Shiksha Kendra. In 2020, we proudly admitted 45 children to DPS Shiksha Kendra, Amitasha, and Manas Primary school.
Although we have some drop outs, they belong to a predominantly migratory segment and return to their villages.
In 2018, we offered scholarship to 4 deserving children for continuing education to a CBSE 10+2 school, Rao Ram Singh
Public School, Sector 45. We are monitoring their progress regularly. These students are also provided transportation to and fro the school to ensure that they attend school regularly.
During the pandemic, we have arranged for home/online tuition for these children as they find it difficult to cope with their class instructions on Zoom classes. We have provided smart phones and internet to attend classes regularly
Our teachers are consistent and persistent in their efforts and have performed with extreme dedication since the inception of the school. During the pandemic, they have enhanced their technical abilities to teach the children through video activities and on line classes through Zoom. They have shown amazing ability to adapt and learn. They have been provided English coaching classes and Yoga classes during the pandemic.